Main content starts here, tab to start navigating
Andreas Koutsoudakis, Jr., Owner
Andreas Koutsoudakis, Jr.'s father Andy Sr. was the Founder of Tribeca's Kitchen. Andy Jr. is committed to preserving his father's legacy while reinventing the concept of a modern diner. He has assembled a team of experts, from every field, to ensure that the new vision of Tribeca's Kitchen is executed seamlessly, while also honoring the family culture and loyal following cultivated by his father.
Like his father, Andy believes in giving back to the community and making the diner a place where people can come together, and feel welcome no matter what. The concept of philoxenia, the unconditional love of a stranger, is the central theme of the service perspective at TK. He has pledged to continue the family dynamic amongst his team, just as his father would have wanted.
Andreas is also a founding partner at Koutsoudakis & Iakovou Law Group. Andreas serves his restaurant clients with a unique perspective, appreciation and understanding of the intricacies of their businesses. From top-tier establishments and quick service restaurants to national and regional chains, as well as single-location businesses, Andreas provides high-quality representation for the full spectrum of restaurant types.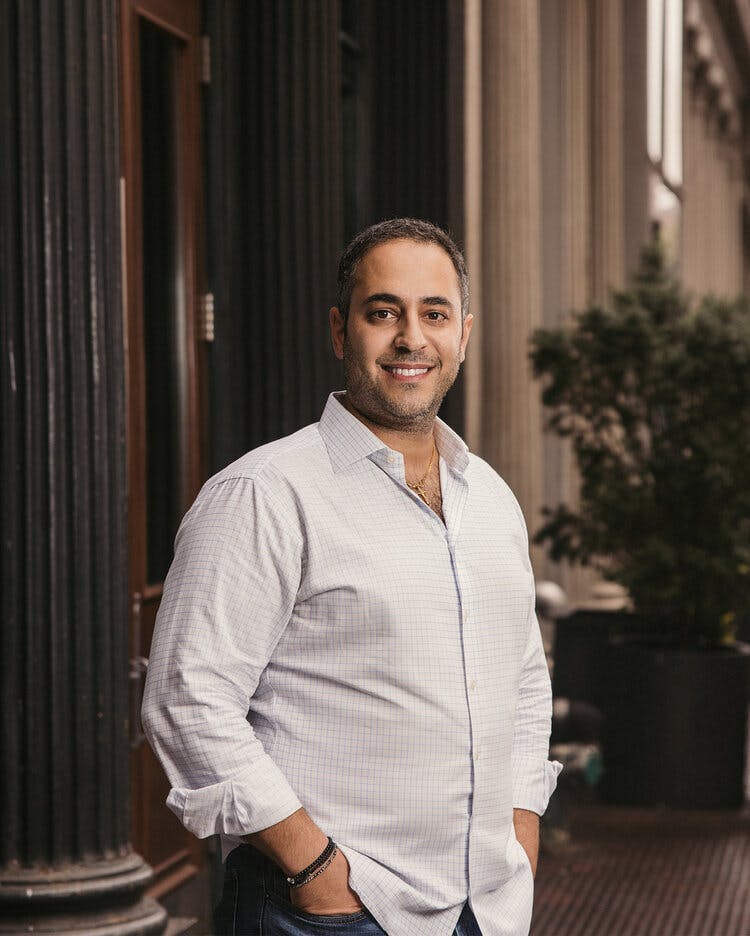 Rick Camac, Director of Operations
Rick Camac is a proven brand builder and concept creator with strong leadership skills. Over a career spanning two industries (technology and hospitality), he has succeeded in launching startups as well as running large regions for billion-dollar organizations. In the restaurant industry, Rick's primary focus has been in concept development, branding, investment, business development, operations and management. Known as a tireless performer and acknowledged troubleshooter, Rick has been involved in the opening of 12 restaurants both here and abroad (including Hong Kong and USVI).
Rick's track record of performance is one that speaks for itself. He has owned two restaurants (5 Ninth and Fatty Crab) that survived and thrived for over 10 years in the New York City market. Incredibly, all 12 restaurants that Rick has opened received a positive New York Times review. Rick has also received the coveted Michelin Bib Gourmand award for two of his concepts. He has been a guest lecturer at several venues and appeared as a guest judge on TV. Additionally, Rick has sold numerous products through Williams Sonoma (chocolate bars and various sauces) and sold other products (BBQ Sauce and bulk smoked meat) to Barclays Arena.
Currently, Rick is passing on his industry experience to others as Dean of Restaurant & Hospitality Management for the Institute of Culinary Education, as well as, acting as the Director of Operations for Tribeca's Kitchen.
Enrique Ramos, Senior Chef
Enrique Ramos began working with Andy Sr. at Gee Whiz prior to coming to work at Tribeca's Kitchen, where Andy took him under his wing and offered him a partnership. Enrique feels extremely comfortable in the kitchen, as he has been cooking for over 20 years. He appreciates seeing everyone work as a team, and considers himself a perfectionist when it comes to cooking.
He is excited for the future of Tribeca's Kitchen, but will always remain focused on keeping the guests happy, and making them feel like TK is "their house." He values respect among his team members, and treats his entire team like family.