Main content starts here, tab to start navigating
Our Story
New York City is the Mecca of diversity and the world of Tribeca's Kitchen is no exception to the rule.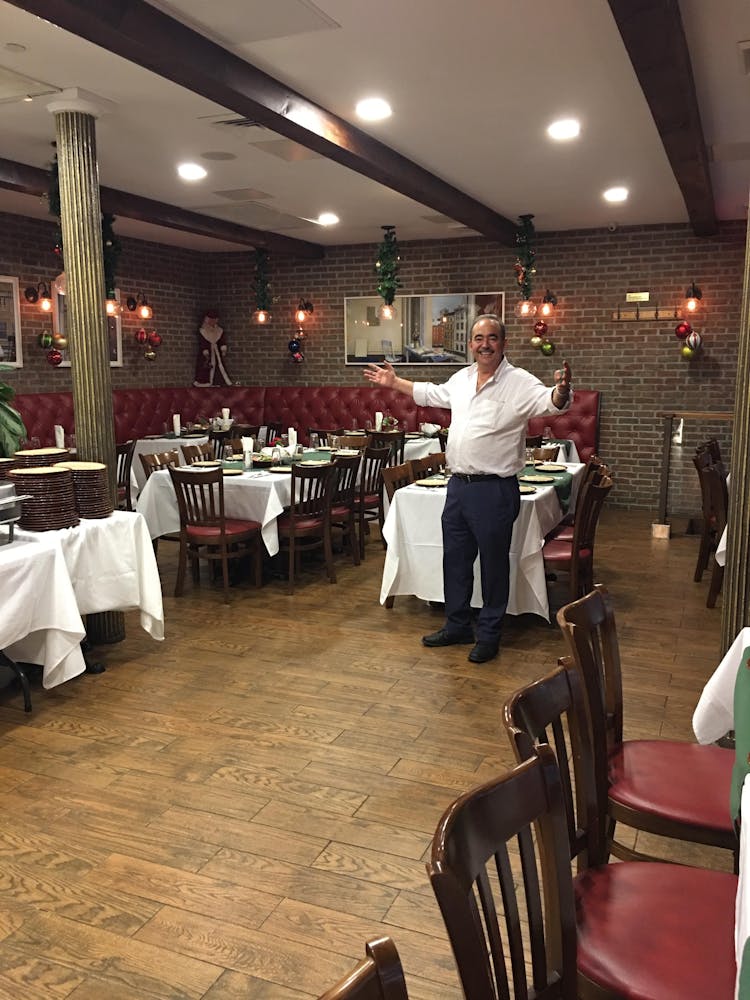 Founding father, Andreas Koutsoudakis, focused on building a brand that reflects the restaurant's homegrown roots with a deep respect for diner culture. We are a brand that makes team members feel proud to be part of a trailblazing group of professionals who are passionate about improving the food industry as a whole.
We aim to push the boundaries of what it means to be "just another neighborhood diner" by creating a polished brand and experience that attracts guests from all walks of life and presents the restaurant as much more than just a diner, but rather an inviting meeting place where all guests feel welcome, comfortable and well-taken care of with the highest degree of quality and service.
Tribeca's Kitchen's approach towards values and service is inspired by the Greek word philoxenia, which roughly translates to the ability to be a "friend of a stranger." The restaurant takes pride in its great hospitality evident through its unforgettable food and drinks, superb service, and craveable ambiance.
Everything we do from how we treat our guests to how we treat each other is rooted in our Core Values:
Love your neighbor.

We aim to create a feeling of belonging, not only for our guests but for everyone who works with us. We are all different but equal, and together we are stronger.
Foster an environment of growth.

The most important part of our company is our people. That's why we foster a growth mindset culture designed to inspire.
Do the right thing.

We operate with integrity even when no one's watching. It's a virtue that drives our every step.
Take pride in your work.

We strive to get it right the first time, but if we don't, we'll make it right and work to make sure it doesn't happen again. No one is perfect, but through hard work and an open mind always striving for improvement, we can be the best version of ourselves together.
Be impeccable with your word.

We use our words honestly and purposely, communicating in a manner that is direct, fair, and transparent. Communication with our guests, but also through an open-door policy with our entire team on employment and personal matters, is what unites all of us in a genuine and
Placing extra care into the quality of all aspects of our brand, we bring you classic breakfast, lunch, and dinner favorites with a unique Tribeca twist. All our dishes are made only from top-notch fresh ingredients, including organic produce and eggs, and hormone and antibiotic-free meats. We also carry a great assortment of gluten-free menu options.

We're a neighborhood spot, so make yourself at home. Whether you choose to sit in our dining room, booths, or mezzanine, you'll be greeted with a smile by our friendly team. We welcome single patrons stopping in for a quick bite with the same level of warmth and attention that we do family-sized groups and large-scale corporate events.